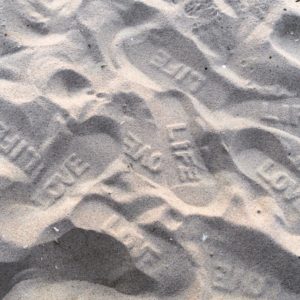 Whether the audience is composed of CEO's or secretaries, these dynamic presentations will make you laugh and motivate you to think about how you can change your eating habits without changing your lifestyle. Customized programs can be designed to fit your company's particular needs. Here's just a slice of some of my down-to-earth seminar topics you can choose from:
Everything you Wanted to Know about Nutrition (but didn't know who to ask)
Learn how to cut through the myths within media messages and learn the truth about hot nutrition topics including preventing diabetes, heart disease and cancer, obesity, supplements, super-foods and longevity. Come and be the first to hear about what's in store for the future and what you'll be surprised to see on supermarket shelves. If you like to eat…you'll want to be there!

Life Lessons: Feeling Good both Inside and Out
This seminar will help supply you with tips and tools to help you make some simple changes to live a healthier life by: eating wisely, exercising regularly, reducing stress, helping you stay sharp – mentally and emotionally, getting enough sleep, being optimistic, staying connected to others. Longevity is not just about living longer…it's about living better.


Why Diets Don't Work…and What Does
Why is 65% of the American population either overweight or obese? The latest, greatest diets don't seem to be working. This seminar will highlight practical, realistic tips to promote safe weight loss and the secret to long term success whether dining at home or in restaurants.


How to Get More for Less: Eating healthfully in tough economic times
Sometimes it's tough to keep the quality of your diet up when stocks are going down. This presentation will give you real-life tips for supermarket shopping and restaurant dining to help makes ends meet by making healthy food choices. You'll be shocked to hear that breakfast can cost $1, lunch $2, and dinner $4 without compromising your wallet or waistline.


Food for Thought: How your mood will influence the foods you select and how the foods you select will influence your mood
Did you ever wonder what draws you to choose the foods you select? Are you surprised at why you have such strong cravings for certain foods?Sometimes we eat because of psychological or emotional reasons and, in other circumstances, your may desire a food because of physiological reasons. Attendees will learn how your frame of mind could improve your body frame as well.


Eat to Your Heart's Content: How your diet influences your heart's health
The "silent killer" could be silenced through good eating habits and regular exercise. This will help you learn about the foods you can add to your diet to help you lower cholesterol, triglyceride and blood pressure levels without avoiding some of your favorite dishes. An ounce of prevention is sitting right in your kitchen cabinet!


Diabesity: The safest way to control the diabetes epidemic in adults and children.
"Don't eat bread," "Never eat dessert," and "You're not allowed to drink alcohol." These are common statements told to people who have diabetes, but are they really true? In most cases, they are not! Control is not only about the foods you need to avoid: management of diabetes has to do with the balance of food in your diet and the timing of your meals. Even if you're eating the right foods, they may not be in proper proportions and may just need to be adjusted. Diabetes is a hereditary disease, therefore, the information you learn today could prevent this disease in your children tomorrow.


For Women Only: Special Health Issues
Women often place their own needs on a back burner while the needs of their spouse, children and parents are boiling up front! Help is on the way at this presentation where a realistic approach to facing issues like fad diets, heart disease, diabetes, osteoporosis, and breast cancer will be addressed, with hands-on solutions provided for women and their families.


Men's Health: Special Health Issues
Taking care of yourself could be as easy as using a remote control! Too many men put their health second to a busy schedule, but the only way to maintain that schedule optimally is to keep yourself healthy!
This seminar will teach men simple tips about how to keep heart disease, high cholesterol levels, prostate cancer, and obesity at bay. You'll also hear how to make the most out of your workout by learning the best foods to eat before, during or after exercising and the best and safest way to build muscle.


Emerging Food Trends: What's hot and what's not
What are the 'influencers' in your diet that determine what you will be buying and why? How do men and women differ in how they think and how they shop? Americans are not a 'one-size-fits-all' population, so get a sneak peek at the newest trends you'll want to catch on to and which ones you should avoid.


Are We Taking the Fun Out of Eating?: How to teach your kids to eatsmart.
Four million children ages 6-11 years of age and 5.3 million youth ages 12-19 years are beyond the weight they should be. Children are developing diabetes in epidemic proportions as well as other diseases that only adults used to be effected by. This session will show you how to become a shining role model for your family by discovering hands on, realistic shopping and cooking hints and tips on how to dine, both at home and in restaurants, more confidently. All foods can fit if you choose wisely and eatsmart!


A Toast to Good Health: How to Avoid Overeating Over the Holidays
As soon as the calendar is turned to October, many of us make excuses for why it will be impossible to lose weight until January. The 'Halloween to Happy New Year Syndrome' comes every year, and whether it's an office party, a family function, or a vacation, this seminar will help you deal with these tempting times and provide strategies for enabling you to enjoy the special foods of the holiday season while also enjoying the way you look and feel.


Disordered Eating: What's Eating you?
Do you ever feel out of control when it comes to eating? Do you sometimes feel like the food is choosing you instead of you choosing your food? Many of us eat for the wrong reasons, like stress, boredom, happiness or sadness. This seminar will explore the overpowering issues of eating disorders such as anorexia nervosa, bulimia, compulsive overeating, and distorted body image. Whether these issues effect you or a loved one, attending this session will help you will learn how to cope with these eating behaviors and provide tools for recovery to a healthier way of looking at and living with food.


Restaurant Dining and Ordering In without Getting Stressed Out
Nationwide, fifty billion meals are eaten out each day! With obesity on the rise and new diets popping up everywhere, restaurants are trying to offer special menu items to help provide their customers what they are looking for. They often have little training in this area, however, and advertised entrees may not meet the claims they are making. This seminar will help point out hidden calorie-laden menu items and teach you how to modify your favorite dishes with just a few simple requests. You can eat easily improve your eating habits without ever having to cook!


Nutrition for the Active and the Athlete
Is it better to eat before or after exercising? Does protein really build muscle? How can I get more energy? Are carbs really bad for you? If you'd like to know the answers to any of these questions and more, this seminar will provide the facts without the hype about sports nutrition. Whether you're a cross country skier or a couch potato, you'll still need to learn about how to get the most out of the foods you eat to keep your body fit. Come and learn how to achieve ideal body weight through the harmonious blend of diet and exercise.