Corporate Advisor & Spokesperson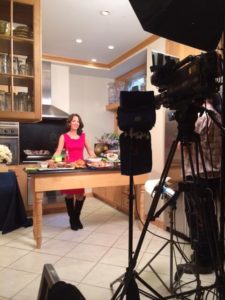 As a past Spokesperson for the Academy of Nutrition & Dietetics I have perfected my skills in speaking in sound bites to deliver clear, concise messages that pack a punch.
As Owner of BTD Nutrition Consultants, I have advised global corporations, food companies, and media outlets to help them to devise wellness programs, create media/social media campaigns, and conduct workshops for health professionals and consumers. As a nutrition consultant to The Cartoon Network, I have been involved in issues regarding programming and advertising to children.
Why me? Companies know that when they hire me I will help them enhance their media and social media presence and ignite engagement with their consumers and/or audiences through my authentic and reliable representation.
Services include but are limited to:
Delivering Keynote address, a solo presentation/workshop or being a part of a panel discussion
Television, Radio, Print, and Web interviews
Satellite and Radio Media Tours
Writing articles, blogs, press releases, and social media postings
Social Media Campaigns via Twitter Parties, Facebook Chats, Google+ Hangouts, and LinkedIn Postings
Editor Showcases and Desk Sides
Webinars
Appearances at media events, press briefings, and trade shows and conventions
Developing media content, tips, and realistic/useful messaging
Culinary Tips including Recipe Development and Meal Makeovers
Branding and image development
Cooking Demos
Supermarket Shopping Tours
Past and present clients include:
Academy of Nutrition & Dietetics
Alliance for Potato Education & Research
Almond Board of California
American Dairy & Dairy Council
Apio – Eatsmart Salads
Autumn Glory Apples
Bank of America
Bell Institute of Health and Nutrition
Blue Diamond
Bush's Beans
Cabot Cheese Cooperative
California Avocado Commission
Campbell Soup Company
Cartoon Network
Chobani
Darden Restaurants
Dave's Killer Bread
Dr. Oz – The Good Life
Eggland's Best
Everyday Health
EyePromise
Evolution Fresh
Family Circle Magazine
General Mills
International Food & Information Council
KIND Healthy Snacks
Johnson & Johnson
Mars Botanicals
McCormick
McDonald's
McNeil Nutritionals
Merrill Lynch
MindBodyGreen
NatureMade Supplements
National Dairy Council
Nestle
Nestle Waters of North America
Sabra Hummus
Sears FitsStudio
SONIMA
SOYJOY
Starbucks
Starkist
Stonyfield Farms
Sunkist Growers
The Laughing Cow/BabyBel Cheese
TODAY Show
Welch's
Wrigley's
Udi's
Unilever
US News & World Report
V-8
Corporate or non-profit Advisory Board Member:
Environmental Nutrition Newsletter
Family Circle Magazine